Building Wildfire Resilience in the West: Catastrophic Wildfire - Opportunities for Intervention | Session 3
About this Series
Western landscapes have always burned and always will. The more we suppress fire and change the climate, the more catastrophic wildfires become. How can we make communities and wild lands more resilient in the age of megafire?
About the Session
Increasing wildfire severity in the West intersects with just about every other human challenge. The advent of COVID-19 has accelerated the exodus of people from cities into the wildland interface, further stressing emergency teams, complicating evacuations and rescues, and forcing new conversations about equity and about where and how we build.
This session introduces several key intersection points and solutions with co-benefits as a prelude to sessions 4-6 where we will dive deeper into the intersections of catastrophic wildfire with climate change and water reliability; the disproportionate impact of wildfire on vulnerable communities, and the economic opportunity in building wildfire resilience.
Session Objectives
This session provides a high-level overview of intersection points between wildfire and common current funding areas. 
Amplify intersection points between wildfire and key funder interests that include supporting frontline communities in securing affordable housing, protecting public health, and advancing policies and practices that sustain rural communities. 
Provide examples of innovative financing mechanisms to finance never-ending forest restoration work and economic development solutions linked to wildfire resilience
Speakers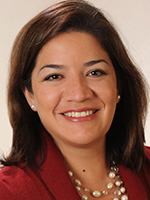 Maite Arce, President and CEO, Hispanic Access Foundation
Maite's family emigrated to the U.S. from Mexico in search for work and a better life in the 1970s, and she was raised in Southern California. While working in the nonprofit sector for many years, she realized how much easier life could have been for her parents had they had access to information, resources, and personalized guidance to help them navigate the surroundings of their adopted country upon their arrival to the U.S. Her family has since become naturalized citizens, active voters, and engaged in community service.
Maite is the Founder of Hispanic Access Foundation. She has fifteen years of experience developing innovative outreach strategies that effectively mobilize under-represented populations working with faith and community-based leaders with whom she designs and executes data driven and measurable outreach initiatives.
Hilary Franz, Commissioner of Public Lands, Washington State Department of Natural Resources
Elected in 2016, Commissioner of Public Lands Hilary Franz protects and manages nearly six million acres of public lands in Washington State – from coastal waters and aquatic reserves, to working forests and farms, to commercial developments and recreation areas. In order to restore wildfire resilience in the state's forests, Commissioner Franz developed a 20-year Forest Health Strategic Plan. This plan will make more than one million acres of forest healthier and more resistant to wildfires – a scale and pace that is unprecedented.  And she has prioritized investments in the state's rural communities, allocating millions of dollars to spark economic opportunities in struggling communities. 
Nick Goulette, Executive Director, the Watershed Center 
Born and raised in Maine and trained as a forester at the University of Vermont, Nick moved to California  in 2004. Over the past 15 years, he has worked with the Watershed Center in Hayfork, taking over as Executive Director in 2009. He oversees programs focused on forestry, fire and fuels, watershed and fisheries, youth development, and natural resources policy. He operates at the local, statewide and national scales to advance policies and practices that sustain rural communities and working landscapes.
Zach Knight, CEO, Blue Forest Conservation 
Zach Knight is Co-Founder and Managing Partner of Blue Forest Conservation, a non-profit dedicated to leveraging financial innovation to develop sustainable solutions to environmental challenges. Prior to founding BFC, Mr. Knight started his career at Merrill Lynch where he specialized in structured finance. Zach also served as a high-yield and distressed corporate bond trader before leaving Wall Street to pursue an MBA at UC-Berkeley's Haas School of Business with a focus on sustainability and environmental investing. Mr. Knight holds an MBA with honors from University of California, Berkeley and a B.A. in Economics from Cornell University.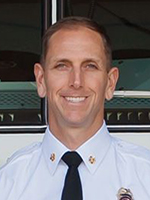 Dave Winnacker, Orinda, CA Fire Chief
Dave Winnacker has been in the fire service for 16 years in Fresno City, Alameda County, and the Moraga-Orinda Fire District. Since becoming the fire chief in 2017 he is leading his community in the execution of a comprehensive strategic wild fire risk reduction plan leveraging technology for early fire detection, real time fire spread modeling, and integrated evacuation decision support tools in combination with the aggressive use of prescribed fire and targeted traditional fuel reduction efforts to reduce the speed and intensity of wildfire spread. Prior to joining the fire service, he served on active duty as a Marine Corps Infantry officer from 1997-2003 and has remained in the reserves.  As a reserve officer he served as the commanding officer of 4th Force Reconnaissance Company from 2014-2016 and is currently a colonel serving as the deputy commander of 23d Marine Regiment in San Bruno, CA.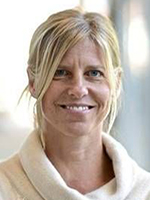 Allison Wolff, CEO, Vibrant Planet (Moderator) 
Allison's expertise is strategy and narrative development, and building brand and product experiences. After overseeing the development of the Netflix brand and digital experience she advised corporate and nonprofit leadership teams on vision, strategy, and social and environmental innovation. Clients have included Google, eBay, Facebook, Chan Zuckerberg Initiative, Omidyar Network, Patagonia, Nike, HP, Drawdown, Conservation International, and GlobalGiving. After digging deep on the impacts of climate change and megafire on California's forests, she is now leveraging her skills, network, and commitment to develop solutions for forest and landscape resilience and carbon drawdown.
Other Events in this Series
Target Audience
This program is open to all funders (NCG, SCG, SDG members and non-funder members). 
Presented by: