Full Cost: Webinars and Workshops
Registration is now closed for the December 7 and 9 learning series.  
NFF and Philanthropy California will be offering remote learning series in 2021 to advance full cost practices for the nonprofit sector. Sign-up here to stay notified about future workshop opportunities.
---
Join Nonprofit Finance Fund and Philanthropy California to advance full cost practices for the nonprofit sector by participating in a remote learning series this December. This workshop series invites you to take what you've learned as a nonprofit leader or funder and help pave the way for others to have transformative conversations about more equitable funding practices.
It's not only who we fund, but how we fund that matters. This workshop creates a unique space for nonprofit and funder leaders to learn as peers, set a shared understanding of the full cost of running an effective organization, and identify ways to improve funding dynamics in their own organizations and for the broader field. Goals include:
Breaking down barriers between funders and nonprofits and creating partnership in funding agreements
Learning how to communicate the full cost of an organization and how to fund with a full cost mindset
Challenging assumptions about accountability, reasonable costs, power dynamics, and privilege to advance equity and results
Workshop Details
This workshop takes place on two days: 
Monday, December 7, 2020 | 10:00 am - 2:30 pm PST
Wednesday, December 9, 2020 | 11:30 am - 1:00 pm
Apply
Because this workshop series is designed for group discussion and participation, everyone must apply to attend. If selected, you'll join a curated group of six to eight nonprofit and funder leaders to work through tough questions and learn from one another's perspectives and experiences.
Fee: This learning series is free of cost to nonprofits and funders with an active membership in Northern California Grantmakers, Southern California Grantmakers, or San Diego Grantmakers. For all other funders, the fee to participate is $1,000.
Trainers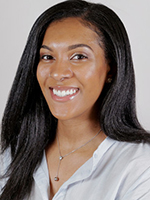 Ashley Franks, Associate, Nonprofit Finance Fund
At NFF, I serve as a strategy partner to nonprofit organizations that want to enhance their impact among the communities they serve. My passion for the nonprofit sector derives from my lived experience in foster care, where I spent many years knowing that my educational, personal, and professional success relied on the efficacy of the nonprofit organizations that served me. My previous experience in the nonprofit sector has encompassed performance management, quality improvement, and direct service. I hold a bachelor's degree in Drama Performance from Hofstra University and master's degrees in Law and Social Work from the University of Pennsylvania. At the intersection of these experiences is a passion for advocacy and spotlighting the voices of those who have been historically silenced and underserved. When I'm not working, you can find me strength training, spending quality time with loved ones, eating delicious desserts, traveling, or binge watching a good show.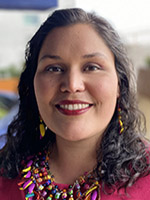 Isela Gracian, Associate Director, Nonprofit Finance Fund
I am a US born, Mexican raised Los Angeles native. I had the privilege and honor of learning from my grandparents and great-grandmother a connection to earth and people. My parents were my first teachers in collective decision making when they shared with us their budget and engaged us in major family decisions, including filing for bankruptcy and letting go of our home. At UC Davis I learned the language to the issues and challenges I saw in my community. I earned my BA in Chicana/o Studies and History while being part of the founding students of the Student Recruitment and Retention Center, a member of M.E.Ch.A. and student staff at the Chicana/Latina Research Center. Post college, I continued being a community organizer at East LA Community Corporation growing into greater responsibilities over my sixteen years with the organization. I led our team in organizing and policy campaigns fighting back on gentrification and displacement, built affordable housing, and promoted community wealth building programs. I'm a strategist, facilitator, storyteller and ideator. I'm driven by a love for humanity and my daughter keeps me alert at all times with pranks and joyful with her silliness.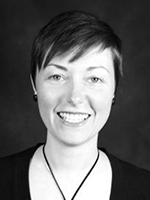 Claire Knowlton, Director, Nonprofit Finance Fund
I have been leading NFF's work on full cost with nonprofits, funders, and government partners since 2015 when I authored Why Funding Overhead is Not the Real Issue: The Case to Cover Full Costs. I also lead several major initiatives, including NFF's work to improve the flow of revenue and capital to organizations combating the homelessness crisis in Los Angeles County, and a six-year effort that combines anti-racism, capacity building, and funding to develop new nonprofit arts models. Prior to joining NFF in 2014, I worked as an auditor and tax-preparer for nonprofits. And I served for eight years as the Executive Director of a small nonprofit art center where I directly experienced the ways that our broken funding structure undermines mission delivery and well-being of nonprofit workers. As a third generation Angeleno I rarely visit the beach, but I'm great a propagating succulents and caring for citrus trees.
Target Audience
California-based nonprofit leaders and funders
For nonprofits: leadership involved with seeking funding, managing finances, and/or setting organizational strategy, such as executive directors, CFOs, and development directors. Also open to program directors, grant writers, and board members.
For funders: staff whose work includes interfacing with grantees and recommending/making grants, such as program officers. Also open to leadership, trustees, and grant management staff.
Can't make it to the workshops on these dates?
We are offering the same workshop opportunity on multiple dates in 2021. Sign-up here to be the first to know when registration launches. 
Presented by: