Policy Pathways Toward Guaranteed Income in California
To ensure economic security for Californians, our public safety net needs to evolve, and that means getting serious about unrestricted cash support at the state level.
During this legislative cycle, there are many proposals to provide groups of Californians with direct cash supports. From tax credit proposals to reforms in safety net programs, there are critical policy levers California can and should implement now so that all Californians can have the resources needed to live and thrive in the Golden State.
What are the next steps that state leaders can take to make guaranteed income and its principles of unrestricted cash support a reality for California? Join our panel of policy experts as they answer this question and more.
Funder-Only Session: 2:15 p.m. PT - 3:00 p.m. PT
Be sure to select the Philanthropic Partner ticket during registration if you would like to join us after the webinar to share your reflections, engage with other funders, and discuss opportunities for future learning + action around the topic of guaranteed income in California.
Speakers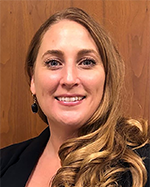 Anna Johnson, Associate Director, Housing and Health, John Burton Advocates for Youth
Anna Johnson is the Associate Director of Housing and Health for John Burton Advocates for Youth. Previously, Anna focused on reducing over medication and hyper-incarceration of youth and improving access to community and therapeutic services. Anna works with young adults and current youth in care to ensure their voices influence policies that affect them.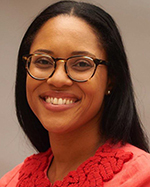 Shimica Gaskins, President & CEO, GRACE/END Child Poverty in California
Gaskins has worked in law and public policy specializing in legislative, regulatory, and policy issues associated with criminal justice reform and children's rights. Prior to joining GRACE, Gaskins was executive director of Children's Defense Fund-California, where Gaskins led statewide advocacy, policy, program, and organizing efforts to ensure access to quality affordable health coverage and care for children and low-income families, reform the juvenile justice system, promote educational equity, end child poverty, and improve outcomes for children of color.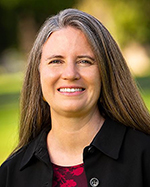 Sara Kimberlin, Senior Policy Analyst, California Budget & Policy Center
Sara Kimberlin, Senior Policy Analyst, focuses on economic security and housing needs and policies. Her work examines how Californians meet their basic needs through employment and public supports, including safety net programs and refundable tax credits — and how public policies can be improved to close gaps, be more equitable, and help more Californians make ends meet. She also focuses on housing affordability and homelessness and effective policy approaches to address these challenges, recognizing that unaffordable housing is a key driver of economic insecurity for many Californians.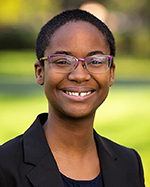 Esi Hutchful, Policy Analyst, California Budget & Policy Center
Esi Hutchful, Policy Analyst, supports the Budget Center's work by conducting research, writing, and presenting on how the social safety net serves Californians, particularly through cash assistance. She also researches the racial wealth gap in California. Through her analyses, Esi develops recommendations for state policies that strengthen the safety net, ensure economic security, and help create a more equitable California.
This event is co-hosted by the Asset Funders Network, California Budget & Policy Center, and Philanthropy California.
Presented By