Weathering the Storm: Drought Relief and Water Resilience in California
Unprecedented levels of drought continue to plague California and show no signs of slowing down. These historic consequences not only signal the impacts of a changing climate but also point to the continued over-subscription of available water resources and underscore the importance of directing strategies and funding towards long-term drought response and resilience.
Communities across the State are being forced to contend with dire water shortages, drying wells and reservoirs, agriculture and infrastructure challenges, and more, many of which disproportionately impact tribal communities, low-income, Latinx, and other vulnerable groups. The impacts of the drought have already had health and safety, cultural, and economic consequences for communities from the North State to the San Joaquin Valley to the Inland Empire.
Amidst this crisis, the State faces a profound moment of challenge and opportunity to mitigate drought impacts and change the trajectory of this issue for decades to come. The Department of Water Resources recently announced its first round of funding commitments to combat water supply challenges, and the State Budget enacted in June 2021 puts approximately $5.1 billion over four years toward helping communities develop long-term resiliency. Philanthropy will play a crucial role in amplifying these efforts to be as impactful as possible. Through partnerships with the State, philanthropy can not only ensure funds are allocated in a community-driven and equitable manner but also help communities establish resilience in response to future droughts and climate disasters.
During this unique conversation, we will hear from State leaders at the forefront of the emergency drought response, funders providing a blueprint around roles for philanthropy and key funding opportunities, and community leaders pinpointing tools to build long-term water resilience and mitigate the impact of future droughts.
Speakers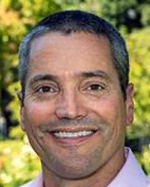 Secretary Wade Crowford
Wade Crowfoot was appointed California's Natural Resources Secretary by Governor Gavin Newsom in January 2019.
Secretary Crowfoot oversees an agency of 21,000 employees who protect and manage California's natural resources. This includes the state's forests and natural lands, rivers and waterways, coast and ocean, fish and wildlife, and energy development. As a member of the Governor's cabinet, he advises the Governor on natural resources and environmental issues.
Secretary Crowfoot believes good natural resources management helps natural places thrive and allows communities and our economy to prosper. His key priorities include:
Building California's resilience to climate change-driven threats, including wildfire, drought, flooding and sea-level rise.
Expanding access to parks, natural places and outdoor recreation for all Californians.
Preserving California's world-renowned biodiversity of plants and animals.
Prior to leading the Natural Resources Agency, Crowfoot served as chief executive officer of the Water Foundation, a nonprofit philanthropy that builds shared water solutions across the American West. Before that Crowfoot served in Governor Jerry Brown's Administration as deputy cabinet secretary and senior advisor to the Governor. He also previously served as West Coast regional director for the Environmental Defense Fund and a senior environmental advisor to then-San Francisco Mayor Gavin Newsom.
Secretary Crowfoot received a bachelor's degree in political science from the University of Wisconsin-Madison in 1996 and earned a master's degree in public policy from the London School of Economics in 2004, graduating with honors.
A native of Michigan, Crowfoot grew up spending his summers outdoors at a YMCA camp and at his family's remote cabin in Northern Ontario. Upon moving to California in the mid-1990s, he became an avid hiker and backpacker and marks his first time in the redwoods at Big Basin State Park as one of his defining California moments. Now he spends his time outside of work hiking and camping with his wife, Lisa, and their young daughter.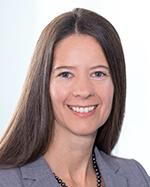 Allison Harvey, Chief Executive Officer, Water Foundation
Allison Harvey Turner serves as the Chief Executive Officer of the Water Foundation. She oversees the foundation's strategy, operations, and grantmaking and leads the staff in pursuing our mission to secure clean, reliable water for people and nature. As CEO, Allison supports philanthropy's ability to convene, experiment with new ideas, and scale investment in transformative water solutions. The Water Foundation began in 2011 as a project of the Resources Legacy Fund and launched as an independent foundation in 2017. It has granted more than $50 million to organizations and coalitions to support safe, clean water for people, restored freshwater ecosystems, and climate resilience. To complement its grantmaking and build a broader constituency for water solutions, the Water Foundation also serves as a convener, field builder, and campaign strategist.
Previously, Allison was the Environment Program Director at the S. D. Bechtel, Jr. Foundation, where she directed water and land conservation strategies, including managing the California Conservation Fund. She was also on the senior management team that grew the organization from ten to thirty professionals, managed a complex endowment, and guided more than $1 billion in grantmaking over ten years. Allison serves on advisory boards for Audubon California, the Public Policy Institute of California's Water Policy Center, Sustainable Conservation, and the Water Solutions Network. She received a Bachelor of Science Degree in Chemical Engineering from the University of California, Los Angeles.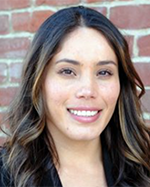 Veronica Garibay, Co-Founder and Co-Director, Leadership Counsel for Justice & Accountability
Veronica Garibay immigrated from Michoacan, Mexico, at a young age with her family.  She grew up in the small farmworker city of Parlier in Fresno County.  As a first-generation college student, Veronica attended the University of California, Santa Barbara, where she earned a Bachelor of Arts in both Psychology, and Law and Society.  Upon graduation, Veronica joined the California Rural Legal Assistance, Inc.'s Community Equity Initiative as the program's first Community Worker.   Veronica earned a Master of Public Administration from Fresno State.  As co-founder and co-director of Leadership Counsel, Veronica leads the team in advocating for sound policy to ensure equal access to opportunity for all Californians.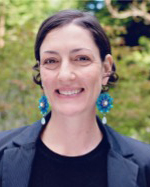 Amy Jester, Program Director Health & Nonprofit Resources, Humboldt Area Foundation
Bio Coming Soon!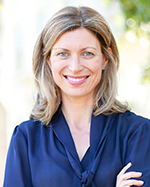 Kathleen Kelly Janus, Senior Advisor on Social Innovation, Office of Governor Gavin Newsom
Kathleen Kelly Janus is the Senior Advisor on Social Innovation to Governor Gavin Newsom. As a social entrepreneur, author and lecturer at Stanford University's Program on Social Entrepreneurship. An attorney, Kathleen has spearheaded numerous social justice initiatives. Kathleen is a co-founder of Spark, a network which seeks to advance gender equality by engaging the next generation in accessible forms of philanthropy. As a teaching fellow at Stanford Law School, Kathleen helped launch and direct Stanford Law School's international human rights clinics in Namibia and South Africa. She has also served as pro bono counsel at Covington and Burling and a litigation associate at Thelen Reid & Priest.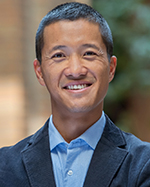 Alan Kwok, PhD, Director of Climate and Disaster Resilience, Philanthropy California
Alan Kwok, PhD, is Director of Climate and Disaster Resilience at Philanthropy California, an alliance of Northern California Grantmakers, Southern California Grantmakers, and Catalyst of San Diego and Imperial Counties. He leads Philanthropy California's statewide funders coordination, advocacy and public/private partnerships around climate justice and disaster resilience efforts. He has led statewide efforts in creating a statewide disaster resilience and recovery fund, advocated for equitable climate and disaster resilience policies at the state and national levels, coordinated philanthropic responses to California wildfires since 2019, and supported funders coordination around wildfire resilience.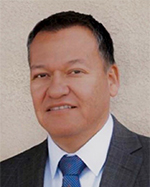 Luis Olmedo, Executive Director of Comite Civico del Valle, Inc
Executive Director of Comite Civico del Valle, Inc., Luis is a community advocate who advises on local, regional, and state environmental health programs and is a member of various state and national networks that focus on environmental policy, civic leadership, and environmental justice. Luis Olmedo has served as Executive Director for nearly two decades where he has led a team of local visionaries in development of evidence-based health interventions, sensor measurement engineering, programming, and crowdsourcing, designing new government frameworks and service programs, and crafting new multi-media collaborative models all with a goal of leveling the playing field for disadvantaged communities. Luis Olmedo values the power that comes from collaboration and is evident in his partnership with diverse expertise including academia, government, community-based organizations, business, youth, healthcare, and community.
Target Audience 
This program is open to Funders only (members and nonmembers).
Partner