Philanthropy Speaks Up in Washington
Last week, Philanthropy California was pleased to support philanthropy's annual D.C. presence at Foundations on the Hill 2017. Read the piece below by Dave Biemesderfer mentioning our time there. 
---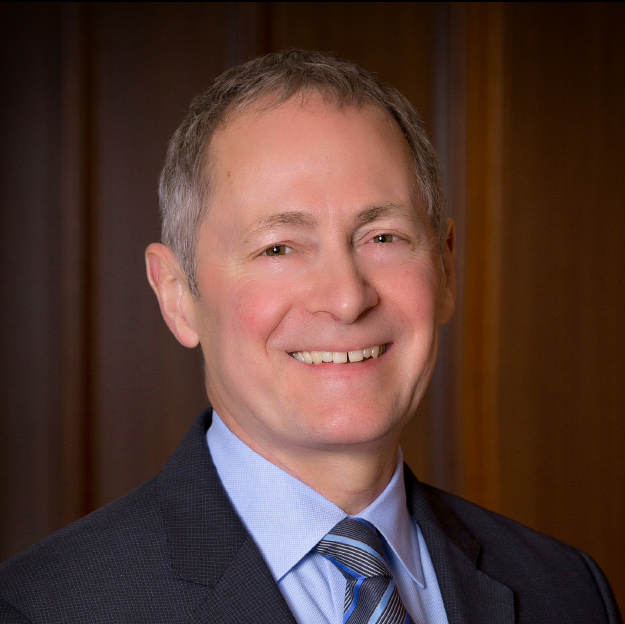 By David Biemesderfer, President & CEO, Forum of Regional Associations of Grantmakers
I've written and spoken many times over the past year about the need for philanthropy leaders to speak up now more than ever before on the issues they care about and the values they stand for. The power of philanthropy to speak with a strong, collective voice was on full display last week in the nation's capital during 2017 Foundations on the Hill (#FOTH17), a three-day policy and advocacy event presented by the Forum of Regional Associations of Grantmakers in partnership with the Council on Foundations and the Alliance for Charitable Reform.
More than 300 philanthropy leaders from 28 states gathered in Washington for #FOTH17, participating in hundreds of meetings with their representatives and senators. It was one of the largest gatherings in FOTH's 14-year history, and the largest in the past nine years. The scheduling of this year's FOTH was particularly timely. Although Congress was preoccupied with the American Health Care Act (AHCA) last week, we were able to get on their radar with some important issues for philanthropy that will surface during tax reform—the next big legislative push in Congress now that AHCA negotiations appear to have ended. House Ways and Means Committee Chairman Kevin Brady (R-Texas) said in a statement this week that Republicans on his panel "are moving full speed ahead with President Trump on the first pro-growth tax reform in a generation."
The most significant tax reform issue that FOTH participants discussed with their legislators last week was the charitable deduction, which enjoys bipartisan support but is under threat. Several recent tax reform proposals include limitations on the charitable deduction that would cause significant decreases in charitable giving. For example, President Trump's tax plan and the House Republican Blueprint would double the current standard deduction, which would vastly decrease the percentage of taxpayers who itemize on their tax returns—from 33% to 5%—meaning the charitable deduction would not be available to 95% of Americans.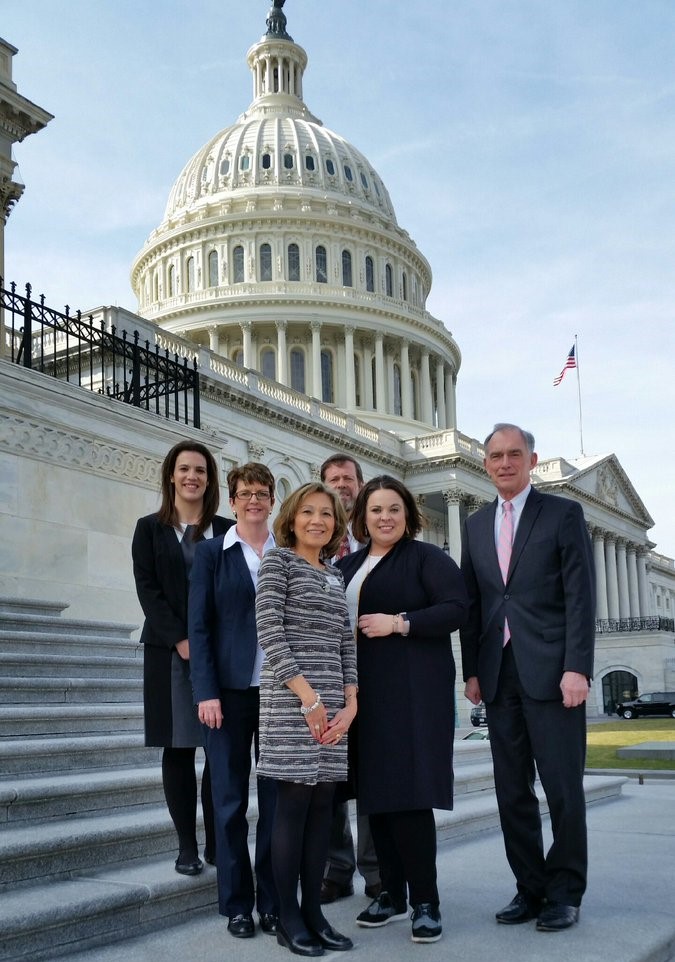 It is important to note that 80% of all U.S. charitable giving comes from the 33% of taxpayers who currently itemize. Although the charitable deduction is not perhaps Americans' primary reason for giving, it is clear from the research that limiting the charitable deduction would have a serious negative impact on their giving. An American Enterprise Institute analysis, for example, estimates that the Trump plan would eliminate $17.6 billion in annual charitable giving, a drop of about 6.6%. Likewise, the nonpartisan Tax Policy Center estimates the Trump plan would reduce giving by 4.5-9%. These drops would hurt nonprofits tackling every issue of importance to our communities, which is why nonprofits of all types have lined up to preserve the current scope and value of the charitable deduction.
The Forum also prepared the #FOTH17 delegations to discuss President Trump's 2018 budget proposal, unveiled the week before the event, which would result in more than $54 billion in cuts to federal agencies and programs that support arts & culture, housing, human services, the environment, education, health and many other critical areas that philanthropy supports. The Forum created a fact sheet to point out that the President's proposed cuts are nearly equal to total annual U.S. foundation grantmaking—$58.46 billion in 2015. So current foundation giving would be wiped out if it had to cover the cuts in programs and services proposed by the Trump budget. Our message to Congress: philanthropy clearly cannot fill the gap that would be caused by these cuts, in any way, shape or form.
The #FOTH17 delegations talked with their congressional representatives about many other critical issues for our communities beyond tax reform. For example, Philanthropy California—a joint initiative of Forum members Northern California Grantmakers, San Diego Grantmakers, and Southern California Grantmakers—held a congressional briefing on veterans employment and transition. Given the Flint water crisis, the delegation led by the Council of Michigan Foundations, another Forum member, participated in a congressional briefing releasing a new national report on water infrastructure "Water = Jobs."
Philanthropy lent its voice to many other critical community issues during Foundations on the Hill. Delegations reported talking with their legislators about a long list of important policy concerns in the areas of housing, homelessness, health care, immigration, criminal justice reform, opportunities for people with disabilities, STEM education, workforce development and much more.
Philanthropy leaders also voiced their support for the continued full enforcement of current law that prohibits 501(c)(3) charitable organizations from endorsing, opposing or contributing to political candidates and engaging in partisan campaign activities—also known as the "Johnson Amendment." Several recent proposals in Washington would weaken or repeal this longstanding protection in the federal tax code, which would insert partisan politics into the charitable sector, undermine the public's trust in charities and make it much more difficult for nonprofits to do their important charitable work.
The bulk of the success for Foundations on the Hill is due to the hard work of the Forum's regional association members from all across the country. They organized the state delegations of philanthropy representatives; set up the many, many Hill visits; and prepared region-specific messages and materials for the meetings. They have the regional connections and knowledge that are vital to a successful FOTH event; FOTH could not happen without them.
The Forum of Regional Associations of Grantmakers led and supported the delegations in several key ways. The Forum team prepared talking points and other materials for the meetings; coordinated all FOTH logistics; organized preparation calls for the delegations and delegation captains, together with our partners; and presented programming during FOTH that included an orientation session and programs on philanthropy's role in civic engagement and in ensuring a free and independent press. The Forum is also grateful to our #FOTH17 partners the Alliance for Charitable Reform, which hosted the ACR Summit for Leaders, and the Council on Foundations, which hosted a Philanthropy Caucus Reception, featuring Representative John Lewis (D-Georgia), that served as an inspiring end to the event.
The Forum will use #FOTH17 as a launching pad to continue to support our members throughout the year in their engagement with federal legislators back in their districts. We will keep close tabs on tax reform and other key legislative activity in Washington that will impact the philanthropic and nonprofit sector, in partnership with our key national partners, to ensure that our members stay informed and to mobilize them when needed.
Philanthropy leaders who participated in Foundations on the Hill this year saw firsthand the power of our sector when we speak up in Washington. Philanthropy's voice is trusted, noticed and needed more than ever before. Let's continue speaking up.