A Roadmap for 2020 Census: Securing a Fair and Accurate Count of Latinos in California
Latino Community Foundation and the National Association of Latino Elected and Appointed Officials (NALEO) Educational Fund joined forces to produce this roadmap to secure a fair and accurate count in the midst of unprecedented challenges. Specifically, the brief sets forth the importance of the 2020 Census for California, examines the Census Bureau's preparation for this count and the role of Congress, and outlines key lessons from the 2000 and 2010 Censuses. Lastly, this brief provides a set of practical recommendations for policymakers, the philanthropic sector, and community organizations that can significantly improve the count of all Californians in 2020.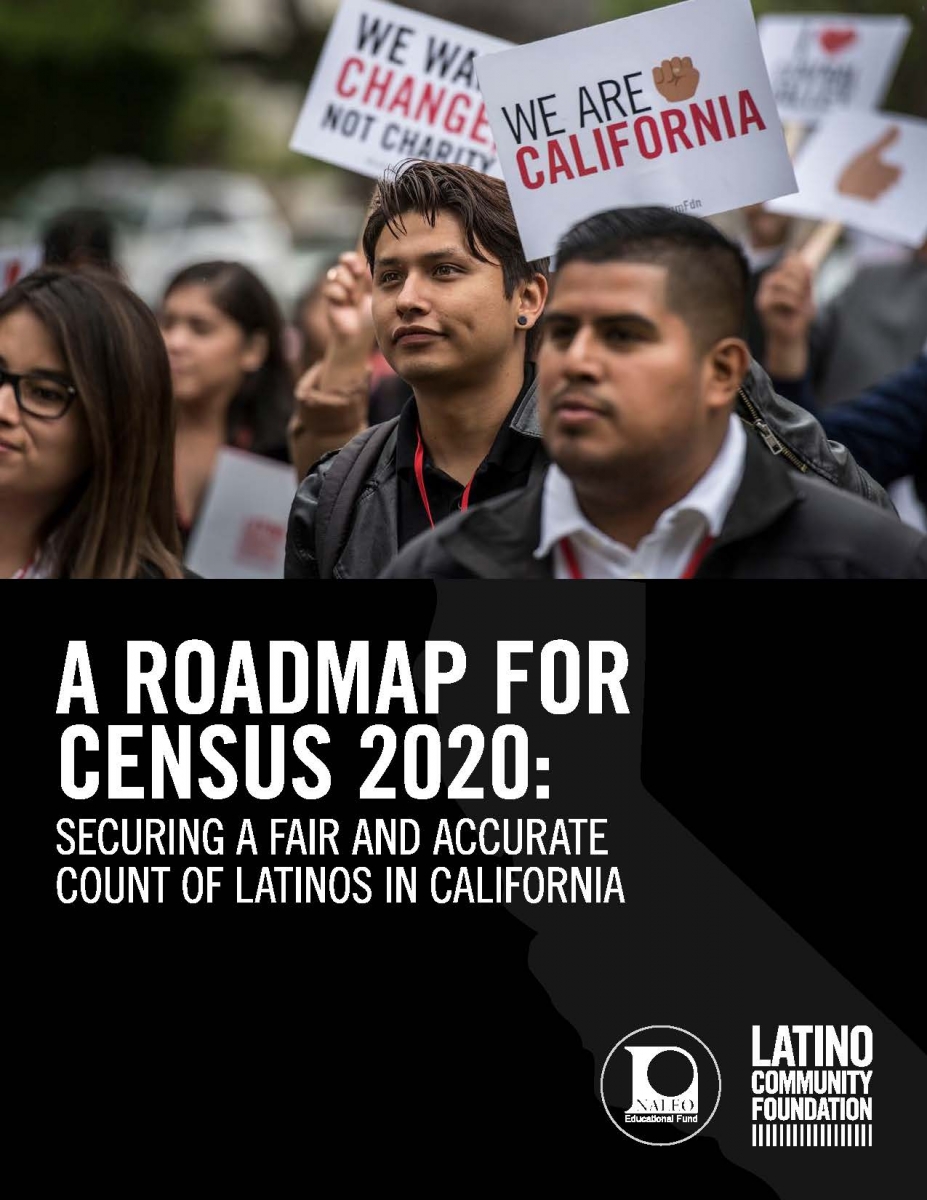 Click here to download the report.