California Policy Forum - We All Count: Tackling the 2020 Census Together
The 2020 Census will likely be the most difficult census in recent history, and there could not be more at stake. With the 2020 Census less than two years away, California is at serious risk of an undercount and losing billions of dollars in Medicaid, SNAP and Medicare resources as well as a congressional seat. However, with the addition of the citizenship question and the climate of fear cultivated by the federal administration, ensuring a complete and accurate count, particularly among the state's immigrant communities and communities of color, will be more difficult than ever. Tackling a challenge of this magnitude will require the resolve and collaboration of the government, nonprofit organizations and philanthropy to ensure that we all count. 
Join us for a discussion of what's at stake for California and all of our communities, the unprecedented challenges facing the 2020 Census and the importance of cross-sector collaboration to ensure a complete and accurate census. Our panel of experts will share their strategies and ongoing efforts to make certain that every Californian is counted.
Speakers
Amy Fitzgerald (Moderator), Senior Program Officer, East Bay Community Foundation
Elly Matsumura, Census Project Consultant, County of Santa Clara
Tom Saenz, President and General Counsel, MALDEF
Joseph Tomas McKellar, Co-Director, PICO California
Bios
Amy Fitzgerald, Senior Program Officer, East Bay Community Foundation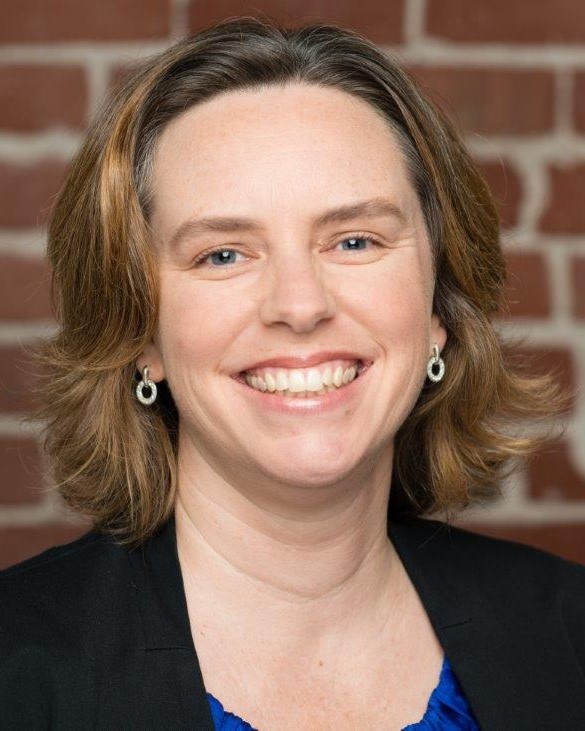 Amy Fitzgerald recently joined the East Bay (EBCF) as a Senior Program Officer. In this position, she supports organizations that amplify community voice and exercise grassroots power to build a Just East Bay. A Bay Area native, Amy worked for 12 years as a community organizer and Executive Director of Oakland Community Organizations (OCO), the largest grassroots organizing network in Oakland. Through her work, Amy manifests her passion for community-led, equitable systems change, faith active in the public sphere and powerful multicultural coalitions. She received her Masters of Divinity from the Jesuit School of Theology at Berkeley and holds a Bachelor of Arts and Bachelor of Science from Santa Clara University.
Elly Matsumura, Census Project Consultant, County of Santa Clara
Elly Matsumura spearheads the County of Santa Clara's census efforts and previously was the Managing Director for Working Partnerships USA (WPUSA) and led the development, communications and operations team, leadership development programming, and budget and living wage policy projects. During her time with WPUSA, she led the coalition campaign to pass the nation's most comprehensive living wage policy. Elly also created the 1000 Leaders Project's unique suite of transformative leadership development programs - run in Silicon Valley and replicated in other regions across the country - that build communities' power to make change. She has helped over 20 statewide and regional organizations across the country with leadership development programs and campaigns for equity in the areas of racial equity, jobs and income, health, education and formerly incarcerated workers. Prior to her time at Working Partnerships USA, she managed leadership development programs for CORO in Northern California. She earned her Bachelor's in Feminist Studies from Stanford University and completed the CORO Fellows Program in Public Affairs, working on issues ranging from domestic violence to organizing women workers to outreach in the LGBTQQI community.
Tom Saenz, President and General Counsel, MALDEF
Tom Saenz is the President and General Counsel of MALDEF. He leads the organization in pursuing litigation, policy advocacy and community education to promote the civil rights of all Latinos living in the United States in the areas of education, employment, immigrants' rights, and voting rights. He rejoined MALDEF in August 2009, after four years on Los Angeles Mayor Antonio Villaraigosa's executive team. He previously spent 12 years at MALDEF practicing civil rights law, including four years as litigation director. He has served as lead counsel for MALDEF in numerous cases including challenges to California Proposition 187, California Proposition 227 and California congressional redistricting. In 2016, Saenz argued before the U.S. Supreme Court in United States v. Texas, representing intervenors defending Obama Administration deferred action initiatives. He graduated from Yale College and Yale Law School; he clerked for two federal judges before initially joining MALDEF in 1993.
Joseph Tomas McKellar, Co-Director, PICO California
Joseph is Co-Director of PICO California, the largest faith-based community organization in the state. In 2017, Joseph led PICO California's organizing efforts to win SB 54, The California Values Act, which became the country's strongest sanctuary legislation protecting immigrant families from deportations and opening new pathways to rehabilitation for ex-offenders. In 2016, he served as Faith in the Valley's founding Interim Director, leading efforts in the San Joaquin Valley to launch a powerful regional organization at its "Founding Convention" with 1,500 people from 6 counties and 16 labor and community partners. Prior, he was the Founding Director of Faith in New York, growing its membership to 70,000 grassroots leaders in 54 congregations. He led New York City's largest mayoral candidates forum in July 2013, and launched Faith in New York's Equitable Rebuilding Campaign, which resulted in a $750 million victory that created over 1,000 local jobs and job training pipelines for the city's most excluded populations in the aftermath of Hurricane Sandy. From 2005 to 2011, he worked as a Community Organizer at the San Diego Organizing Project and the Orange County Congregation Community Organization. He graduated as a member of the Sigma Delta Pi National Collegiate Hispanic Honor Society from the University of San Diego in 2004.
Event organized by:
---
Fee
No cost to participate
Who May Attend
Philanthropy California Members (Northern California Grantmakers, San Diego Grantmakers, and Southern California Grantmakers)
Registration
Register online here.