Liberating Wealth for Racial & Relational Repair Series Part 1: Juneteenth Kickoff
Over the next 20 years in the U.S., $35–70 trillion in wealth will transfer from one generation to another in the largest generational wealth transfer in history, mostly moving within wealthy white families. The policies that make possible this protection and accumulation of wealth are situated within the legacy of land theft, genocide of Native people, enslavement of Black people, and exploitation of natural resources. This context of racial capitalism has also given rise to wealth accumulation that, in part, birthed the philanthropic sector.  Paradoxically, many of us working within philanthropy aim to contribute to changes in systems, structures, and outcomes that address the harms of interconnected systems like racial capitalism that favor some at the expense of others and the planet.  
 
In response to this paradox, many social justice activists are seeking new pathways to liberate resources for structural change while also contributing to true racial and relational repair. Conversations about reparations are increasing in number and intensity across the philanthropic, nonprofit, and government social change ecosystem. In this engaging discussion, speakers will invite participants to explore the contradictions inherent in philanthropy by probing some of the big questions facing this sector:   
How do we employ philanthropic assets to repair harm and co-create new futures that center vitality, healing, solidarity, and right relationship? 
How can wealth holders and others controlling capital flows think about wealth, impact, and legacy differently?  
Part 1 Objectives
Shed light on racial capitalism's role in wealth accumulation that has given rise to the philanthropic sector,
Explore definitions of reparations, racial repair, and relational repair as relates to addressing the intergenerational and present-day legacy of settler colonialism and anti-Black racism. 
Identify the role that we can play, individually and together, to advance reparative action and wealth redistribution to address longstanding racialized oppression and disenfranchisement. 
Speakers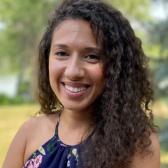 Aria Florant
Co-Founder and Managing Director, Liberation Ventures
Aria Florant is a bridger, constantly traversing worlds -- Black and white, grassroots and corporate, ethnic studies and finance. She is Co-Founder and Managing Director of Liberation Ventures (LV), a field catalyst and philanthropic organization building the power to win federal, comprehensive reparations for Black Americans. Prior to LV, Aria served public and social sector clients at McKinsey & Company, and helped develop the McKinsey Institute for Black Economic Mobility. She was also an organizer in East Palo Alto, California, focusing on youth development and civic engagement. In 2017, she helped launch the first-ever round of programs at the Obama Foundation. Aria received a BA from Stanford University, an MBA from The Wharton School, and an MPA from the Harvard Kennedy School.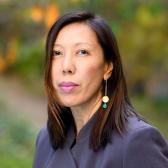 Pia Infante
Senior Fellow, Trust-Based Philanthropy Project
Pia Infante (she/her) is the Senior Fellow at the Trust Based Philanthropy Project, a five-year, peer-to-peer funder initiative to deconstruct intrinsic power imbalances between foundations and nonprofits. For seven years prior, Pia served as the co-executive director of The Whitman Institute, helping steward its spend out. She believes we have the collective imagination and power to redesign philanthropy to center the people we serve. Philippine-born, California-grown, queer, and the oldest daughter in an immigrant family, Pia navigates differences to broker connection. She draws from her early career roles as a high school teacher and youth development trainer, her work in leadership and organizational development via her long-time consulting practice, and five years building capacity in progressive movement organizations with Rockwood Leadership Institute to inform her work as a practitioner and organizer within the philanthropic sector. She is a board member at Stupski Foundation, and recently served on the boards of MediaJustice.org and Vera List Center for Art and Politics. Pia holds a Master of Arts in education from the New School for Social Research and a Bachelor of Arts in rhetoric from the University of California, Berkeley.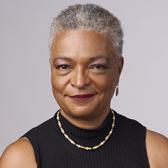 June Wilson
Executive Director, Compton Foundation
June Wilson, Executive Director of the Compton Foundation, is a dedicated cultural and community organizer who has engaged performing arts and neighborhood-based organizations as well as executive leaders and family foundations in designing and implementing approaches that cultivate racially just spaces, free from all forms of supremacy. A celebrated philanthropic leader in the practices of racial justice and alternative approaches to legacy and perpetuity, June previously stewarded the Quixote Foundation in Seattle, Washington through its "Spend Up" and sunset. Bring the same affirmative approach to fulfill the Compton Foundation's mission and purpose, June will guide Compton Foundation's Spend Up by 2025 using strategies grounded in relational repair, return of assets, and reparative actions. This initiative will expand philanthropic foundation's typical redistribution of resources beyond grantmaking and impact investing to include a new model of reparative action that extends backward and forwards in time, affecting individuals, communities, and the land that sustains them. Compton Foundation's emergent and evolving Reparative Action Institute springs from June's deep knowledge of the interplay between philanthropic practice and community engagement intended to transform supremacist systems into liberatory, life-affirming ones.
Who May Attend
Funders
Co-Sponsors