Building Wildfire Resilience in the West: The Convergence of COVID-19 and Wildfire | Session 1
About this Series
Western landscapes have always burned and always will. The more we suppress fire and change the climate, the more catastrophic wildfires become. How can we make communities and wild lands more resilient in the age of megafire?
About the Session
Wildfire season in the western United States is upon us, with predictions of more severe fires this year, while COVID-19 resurges. In addition to short-term concerns around firefighting and evacuations in a world of COVID-19, we continue to face the consequences of historic underinvestment in wildfire resilience on both our landscapes and in our communities. The impacts of these intersecting issues are exponentially greater for vulnerable communities and workers who lack access to air filtering, protective equipment, and health insurance.
Session Objectives
Orient funders on the emergence of megafire
Discuss how the State of California is addressing and planning for the COVID-19-wildfire convergence
Clarify the profound public health and socioeconomic impacts of the COVID-19-wildfire convergence, especially for low-income communities and first responders
Clarify how philanthropic capital can kickstart/scale solutions and opportunities for public-private partnerships
Speakers
Harvey Fineberg, President, Gordon and Betty Moore Foundation
Harvey Fineberg is the president of the Gordon and Betty Moore Foundation, which fosters path-breaking scientific discovery, environmental conservation, improvements in patient care and preservation of the special character of the San Francisco Bay Area. He previously held the Presidential Chair for 2014-2015 as visiting professor at the University of California, San Francisco. Prior to that, he served as president of the Institute of Medicine from 2002 to 2014 and as provost of Harvard University from 1997 to 2001, following 13 years as dean of the Harvard School of Public Health. He has devoted most of his academic career to the fields of health policy and medical decision-making. His past research has focused on the process of policy development and implementation, assessment of medical technology, evaluation and use of vaccines, and dissemination of medical innovations. Harvey currently serves as chair of the Standing Committee on Emerging Infectious Diseases and 21st Century Health Threats. The standing committee was requested by the White House Office of Science and Technology Policy in response to the COVID-19 outbreak.
Kate Gordon, Director, Governor's Office of Planning and Research & Senior Advisor to the Governor on Climate
Kate Gordon has spent the past two decades working at the intersection of climate change, energy policy, and economic development. Gordon was appointed Director of the Governor's Office of Planning and Research and Senior Advisor to the Governor on Climate by Governor Gavin Newsom on January 7, 2019. Trained as a community organizer, and later in law and regional economic development, her focus has long been on bringing diverse groups together to work toward a more sustainable, inclusive economy. Prior to being appointed OPR Director, Gordon was the founding director of the Risky Business Project, which focused on quantifying the economic impacts of climate change on U.S. energy demand, crop yields, and coastal infrastructure as well as on human health and mortality. As part of this work, Gordon consulted numerous investors and corporations on strategies to reduce climate risks across investments and assets, and also served as a co-author on the Fourth National Climate Assessment's chapter on "Reducing Risks Through Adaptation Actions."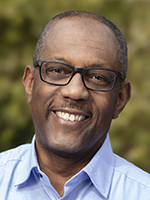 Chet Hewitt, President and CEO, Sierra Health Foundation
Chet P. Hewitt is President and CEO of Sierra Health Foundation and its nonprofit intermediary partner, The Center at Sierra Health Foundation. Over the past decade, Chet has led a bold collective impact strategy focused on promoting health, equity and social justice in underserved communities to improve the well-being of children, youth and families. Recognized for his strategic thinking and willingness to take thoughtful risk, Chet has received national attention for his emphasis on making the Foundation's and The Center's partnerships with local communities and public and private funders the centerpiece of both organizations' strategy for change. Efforts launched by the Foundation and The Center include California Funders for Boys and Men of Color, Positive Youth Justice Initiative, Black Child Legacy Campaign, Build.Black. Coalition and San Joaquin Valley Health Fund.
Maricela Morales, Executive Director, CAUSE
Maricela began with CAUSE as a volunteer with the Ventura County Living Wage Coalition. She came on as staff in 2001, the same year CAUSE began and obtained the organization's 501c3 status. Since 2001, Morales has worked on a variety of issues ranging from living wage, health coverage for the uninsured, women's economic justice, green economy and local hire projects. Responding to the need for public officials that prioritize social, economic and environmental justice, Maricela worked with the community to be the first Latina elected to the Port Hueneme City Council in 2002. By 2007 she became the city's first Latina Mayor. Her commitment to work collaboratively on issues of local, regional and state concern has been recognized by the California Association of Leadership Programs, National Women's Political Caucus of Ventura County, Pacific Coast Business Times 40 Under 40, Soroptomist Club of Oxnard, and the Ventura County Leadership Academy.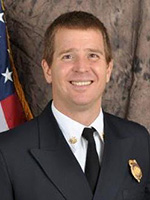 Matt Samson, South San Francisco Deputy Fire Chief
Matt Samson is the Deputy Fire Chief for the South San Francisco Fire Department in San Mateo County.  Chief Samson has spent 20 years in emergency services with his last 15 in South San Francisco.  He graduated from the University of California – Santa Barbara with a degree in Geography and has completed the National Fire Academy's Executive Fire Officer Program where he earned the Manno Award for outstanding research on emerging fire services issues.  Chief Samson focuses on enhancing local emergency response through regional partnerships and has recently concentrated these efforts on wildfire response in the urban interface by improving evacuation planning and management.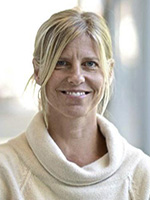 Allison Wolff, CEO, Vibrant Plant (Moderator)
Allison's expertise is strategy and narrative development, and building brand and product experiences. After overseeing the development of the Netflix brand and digital experience she advised corporate and nonprofit leadership teams on vision, strategy, and social and environmental innovation. Clients have included Google, eBay, Facebook, Chan Zuckerberg Initiative, Omidyar Network, Patagonia, Nike, HP, Drawdown, Conservation International, and GlobalGiving. After digging deep on the impacts of climate change and megafire on California's forests, she is now leveraging her skills, network, and commitment to develop solutions for forest and landscape resilience and carbon drawdown.
Other Events in this Series
Target Audience
This program is open to all funders (NCG, SCG, SDG members and non-funder members). 
Presented by: